About
RY Interior Design is established by Radost Yaneva who have more than 12 years of professional experience as an interior designer. We are based in East London, currently working on projects across London and the rest of the UK, and would love to hear more about your project.
Our mission is to create functional and stylish interiors to express your personality and character its best.
Residential, commercial, hospitality or workplace interior solutions, big or small, each and every project is carefully considered and developed individually and with eye for detail according to your specific requirements and budget.
We enjoy our work and do it with a lot of passion. Love to explore and transform spaces into beautiful and functional areas for living, working or just having fun. We like to be challenged by difficult and unusual projects and requirements.
Our service:
-Professional solutions for refurbishing and renovations or new builds;
-Professional solutions for residences and hospitality interiors;
-Professional interior solutions for single or multiple rooms, or entire house;
-Lighting Decoration and FF&E;
-Interior design service from concept to completion;
-House extension and renovation;
-Drawings sets for Planning Application;
-3D design;
-Consultation, Sourcing and Advice;
-Overseeing trade work.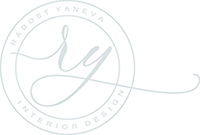 CONTACT:

T: +44 (0)7 481020481